The Gallery of Sam Bell
Thank you for supporting my artwork! Please contact me directly for all commission inquiries.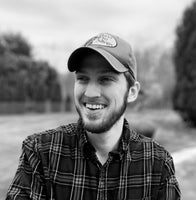 About the Artist
Painting is my passion. Ever since I was a youngster, drawing sharks with crayons on construction paper, I harbored a deep love for the visual arts. The canvas evokes expression and passion in its purest form. Currently I am honing my watercolor skills after painting with oil for most of my academic career. Enjoy!
When I don't have a paintbrush in hand, I am golfing, fishing or spending time with my wife, Katie, and my puppy, Goose.